Packaging Supplies Brisbane
Packaging Supplies Brisbane. We have a range of Products to meet your needs
For our full range of Cardboard Boxes and Packing Supplies. Click on Products and Price Or double click on Product and Prices in the header.
We have all your needs covered. From Cardboard Boxes to Packaging Supplies Brisbane. We offer Pick up and Delivery to help you save time and money. From moving house. Relocating your business or office. To sending items local and overseas. If there is something you are after and we don't have it. Happy to get it for you. Which saves you time and money trying to source it yourself. All at reasonable prices to help you save.
Not only do we recommend you need good quality strong boxes for your items. We also recommend you get good quality packing supplies as well. For your own piece of mind and ours as well. I buy and stock the products that I would use myself. Or offer to my family, friends and customers. So I stand by the products and service we offer.
Not only do we have Cardboard Boxes. Also a range of Packaging Supplies Brisbane from
Packing Tape, Butchers Paper, Bubble Wrap, Tissue Paper, Void Fill, Shrink Wrap, Bundling Film, Furniture Protection Bags, Mattress Bags, Tape Guns, Removal Blankets,
We have no Minimum Buy on our Packaging Supplies Brisbane
Why do I need good quality packaging supplies
Not only do you need good strong boxes. These are not good if you have cheap tape that does not stick or fall apart as you are using it.
As you go to lift the box or happen to be sending the box somewhere. Your items may fall out the the bottom. Or it could be easy for someone to open your packaging and see what is inside. Good quality tape will prevent this from happening and protect your items while in transit.
Tape Guns or Tape Dispensers come in handy when sealing up quite a few boxes. This saves you time in sealing your boxes. From finding the end of the tape to cutting the tape.
Wrapping fragile items like crystals and china. To glassware. We recommend you use. Twin Wall Cardboard Boxes, Acid Free Tissue Paper and Bubble Wrap. All these items add better protection to your items while in transit.
Using Butchers Paper as filling and wrapping your kitchen items. Saves you washing up at the end of your move. Due to the newsprint from the news paper going not only all over your hands but also your items as well.
Bundling Film is great for keeping the door and draws shut. From your fridge to your chest of draws. This products is handy to have while you are moving. Its just the same as shrink wrap but a smaller version. You can also use this for your boxes or suite cases.
We also have Furniture Covers for your lounge Chairs. Mattress Protecting Cover. To save your mattress from being damaged during your move. Removal Blankets for covering your furniture and white goods. Also Pro Wrap for your Painting, Mirrors etc. These all protect your items while in transit.
Sending Items Locally or Overseas
We have a range of products to protect your items while in transit. From a shot move to long distance move
When sending boxes interstate or overseas. As your box or boxes will be passing through many hands etc. Use Twin Wall Cardboard Boxes. Our best tip is seal around the edges of the boxes with tape. Especially when sending overseas. This will deter people from trying to open the corner of your boxes and taking what is inside. Or adding items to your box while in transit. If you seal the whole box. From corner to corner as well. You are more then likely to receive your box undamaged
Make sure your boxes are not to heavy and packed tightly. So your items do not move around. Should the box be not handled with care.
If your items you are sending are fragile. Wrap in Bubble Wrap. Use Void Fill as well in your box.
Check that your items are insured while in transit. No matter what company you are using. We recommend you use and contact Allianz Goods In Tansit . Make sure you read the fine print and make sure you are covered or lost or damaged items. Clearly Mark all your Boxes.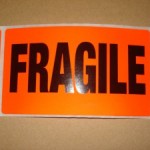 Not only with the name and destination. Wouldn't hurt to put a fragile label on there as well.
Packaging For Picture and Mirrors
If you don't have Pro Wrap. Before your wrap your Picture in Bubble Wrap. Tape some sheets of Butchers Paper together and wrap them in that first. This will save your frames and Pictures from being damaged should the Bubble Wrap Stick to your items. Especially if you have Oil Painting. Or other delicate items that need that added protection while in transit. Even if it just locally or going into storage.
What is Pro Wrap.
Pro Wrap is a Packaging Product that has a material backing. To protect your painting and other items. As Bubble Wrap can some times become sticky.
Packaging Supplies for other Small Business.
As a small business owner myself. I also like to support other small business. So if you need any packaging supplies yourself but don't have the buying power to buy in bulk. We can help you save still. As we have no minimum buy. So if you only use say 50 boxes a month we can still help you save on your postage cost. From Courier Bags to Boxes. Packaging Tape to other Packaging Supplies. Contact us and lets work together to help you save on your postage and packaging needs to help you save time and money. If there is anything you need and we don't have it. Will source it in for you if we can.
For more information on our Packaging Supplies Brisbane. Please see our Products and Prices List
We also services from The Sunshine Coast to the Gold Coast
Either Call or send through a Email. Send us a message though our contact form. Or simply send us a SMS Message
Be more than happy to help where we can.