Products/Prices
For all your Packing Supplies Brisbane, Cardboard Moving Boxes.
Before buying your Cardboard Boxes from a Removal company or Storage place, compare Our Prices and Save with our Packing Supplies Brisbane Cardboard Boxes.
---
We have a range of packing supplies Brisbane cardboard moving boxes and other packing supplies. If you find that there are other items you require for packing and we don't have them, please ask and we will try to service your requirements asap. Just let us know the Length x Width x Height of the box you require and be more then happy to source it for you if we can. If you have any questions and not sure of our packing supplies or cardboard boxes. Let us know be more then happy to answer any questions or concerns you may have.
---
Packing and Moving Supplies Brisbane
Our packaging supplies are available to all areas of Brisbane.
Pick up is by appointment only. If you require a delivery let us know and will be happy to assist you.
We are open 6 days with after hours service if required. Contact us for more details.
To place a order or have any questions. Simple email what you require to roxann@boxemup.com.au

Or call 0411676626
All the Cardboard Boxes are New and Flat Pack. Prices Includes GST
Cardboard Boxes for Home or Office moves. Plus Shipping
Archive Storage Boxes 380x300x250mm

Cubic Meters 0.031
$ 3.65ea
Great for storing important documents. CD DVD and other smaller items. Strong Durable Box. Requires no tape. Double thickness for the base and lid is attached to the box. So won't fall apart as you move it.

Tea Chest Twin Wall Storage Boxes  431x406x596mm
Cubic Meters 0.104
$4.40 ea
Buy Back $1.00
This Cardboard Moving Box is great for the kitchen pots and pans. Plus other bulky and break items that need extra support. Great for stacking in storage containers and trucks.
Large Cube Box Twin Wall 625x625x625mm $11.75
Large Box Twin Wall 800x500x500mm
$11.75 ea
These large twin wall boxes are recommend when moving overseas. Or moving locally. Not only is it great for moving larger items. Like blankets lampshades, Chandelier's electrical items. Plus and small furniture items that need extra protection while in transit. Being twin cushions wall this will add extra protection to your items. You can add void fill to your Cardboard boxes for that extra protection if you still have space to fill in your box and don't want your items moving around.
Cube Box 500x500x500mm With Adjustable Height 500/400/300 $7.30 ea
Cubic Litre: 125/100/75
Cubic Meters: 0.125/0.1/0.075
Buy Back $2.50
With double cardboard as added protection. This Cardboard Box is great when shipping larger items overseas or locally that need extra protection.
like electrical items. Lamp shades and anything that is too big to fit in a Tea Chest Box.
You are able to adjust the height if need be.

Medium Book And Wine Packing Boxes. 406X298x431mm
Cubic Meters 0.052
$ 2.97ea
Buy Back $0.50
For general household items. For bottle or wine. Wrap then well with either bubble wrap or butchers paper. Polystyrene inserts or bubble wrap wine bags are available on request. Please give a few days notice if required.
Crystal Fragile Packing Boxes Twin Wall 403x301x330mm
Cubic Meters 0.040
$ 2.97ea
Buy Back $0.50ea
Great for any fragile items that need extra protection. Also fits LP's records
Twin Wall Box 500x350x300mm

$3.05ea
For any fragile items that need that extra support. Glasses, crystals, plates etc. Also great for books and any other items as they box won't get to heavy to lift.
Portable Robes Twin Wall With Bar 595x479x1080mm
Cubic Meters 0.30
$17.60
Buy Back $5.00
Portable Robe Bars $3.30ea
Keep your clothes on the hangers and hang on the bar like you do with your clothing in your wardrobe. Also great for larger items like pillows and blankets
Polystyrene Box 20kg Airline and Transport Approved
$13.82 ea for 1-7. 8-19 $13.67ea for 20 + $12.93ea (20 + Includes Free Delivery Brisbane Area)
For bulk order please email though your details. Will be cheaper for cash or internet banking orders
External Dimensions (LxWxH) 575x 385x325mm Volume: 0.0719 Cubic Meters
Internal Dimensions (LxWxH) 520x330x278mm Volume 48Liters
Transport Cold good safely. This is also Airline and Transport Approved. Great way to keep your item cold while in transit

Plasma LCD TV Storage Boxes. Strong Twin Wall Large Art – Picture Frame Packing Boxes
These are strong boxes. Twin wall made by the strongest cardboard to protect your items while in transit and storage. They also come with handles to make it easier to move. These come as a pack with screen protection covers and inserts. Or you can buy these on their own.

Small Medium Plasma / LCD TV BOX $61.60 ea 1250x160x800mm
1x LCD / Plasma TV BOX
6x Polystyrene Inserts.
2x TV Cover Bag
1x Zip Lock Bag
1x Fragile Tape
Medium Plasma / LCD TV BOX $72.60 ea 1450x160x900mm

1x Plasma / LCD TV BOX
6x Polystyrene Insert
1-2x TV Cover Bag
1x zip lock bag
1x Fragile Tape
Large Plasma / LCD TV Box $93.50ea 1700x160x1100mm This is out of Stock

1x LCD / Plasma TV BOX
8x Polystyrene Inserts
1-2x TV Cover Bag
1x Zip Lock Bag
1x Fragile Tape
With the TV Boxes. Because the TV comes in all shape and sizes. Please allowed at least 10cm from the height of your TV ( without the stand as the stand needs to be removed) for the polystyrene inserts.
You can buy these TV Boxes on their own if you wish. They are also great for Mirrors and Art work
For Smaller TV you can use the Picture Mirror Boxes with the Small Screen Covers for added protection.
Box Small Twin Wall / Medium 1250x160x800 mm $35.20
Box Medium Twin Wall 1450x160x900mm $44.00
TV Box Large 1700x160x1100 $48.40
TV Screen / Art Foam Protection Covers
This foam cover is 0.5m thick
Can be used not only for TV's. Also Art work and other fragile items
1000mm x 500mm $3.85 ea
1400mm x 750mm $4.95 ea
1750mm x 750mm $6.05 ea
Void Fill large bag 400lt $45.05
Biodegradable Void Fill or Packing Peanuts
Void Fill Small Bags 100 lt $16.00
There are no extra charges for delivery of the void fill due to size. Standard delivery fee apply if you are just ordering these on its own. Contact us for more details.
Give your fragile items that added protection during the move by adding Void Fill to your Cardboard Boxes
Is Biodegradable light weight. Will offer a soft cushion to your items. Free Flowing and Static Free. Plus environmentally friendly.
For bulk orders please give at least 24 hours notice as we may not have a lot of this in stock due to lack of space.
The Picture Mirror Art Corners can be used for the protection of any corners. From TV's , Table Tops, Bench Tops ect.
Picture Mirror Packing Box Single Wall

1040x75x775mm
$5.50 ea
Buy Back $0.70
Two Piece  Telescopic Picture Box Lid x 912x113x780, Base x 900x101x780 Height Can Be adjusted  $7.60
These boxes below are the same as the TV Boxes above. They are made with the strongest grade of cardboard and are Twin Wall. To help protect your art work or any other items while in transit. These also have built in handles for easy handling
Cardboard Box Twin Wall Box Small Medium 1250x160x800 mm $35.20
Cardboard Box Twin Wall Medium 1450x160x900mm $44.00
These are great for Mirrors. Picture and Art frames. Glass top tables. Use Bubble Wrap or Pro Wrap for added protection.
Special prices on Bulk Buys
10 Bankets $19.80ea per blanket Pack of 10 $198.00 per blanket. Conditions apply. No refund unless the blankets are faulty. Please give a few days notice on bulk buys
For a bulk buy Please call for price if you are a Removal Company.
Strong Removal Blanket/Pad great for using over and over again.
Protect your white goods and furniture from damage while in transit
Large picture, tables and general household items.

Rubber Base Strong Quality Packing Tape
48×75 Meters
$3.30 ea
This is heave duty good quality packing tape help to protect your boxes from falling apart during the move. Suitable in all climates and weather. Stick well with all types or boxes and packing material.

Fragile Tape 48×75 Meters $4.95 ea
Fragile Orange Fluoro Tape is great when packing and transporting Fragile items. Clearly labeling your Cardboard Boxes, Pallets, Polystyrene Boxes etc as Fragile. This assist anyone shipping your items to take extra care.

Tape Gun – Tape Dispenser

$16.50 ea
Take a lot of time out of sealing up the boxes if you have a lot to do. Easy to load and use.

Fragile Labels Packs of 10′
$1.20 for Pack of 10
Mark your Fragile Boxes clearly with these labels

Marker Pen
$2.75 To write on your boxes and other packing items with a Marker Pen.

Carton Knife. $2.75
Cut your boxes or bubble wrap to size. Also great for unsealing the boxes once you have moved.

Zip Lock Bag Poly woven 60x52x26cm
$4.73
Zip lock bags are great for Clothing, Blankets, Towels, Pillows, Soft Toys. You can reuse these for storing your winter clothes and linen and blankets during summer
Bundling Film 100mm x 300m Plus Dispenser
$10.50 ea
Bundling film is mess free wrapping. Great for Wrapping up items together . Like Wood, Poles when moving.
Also your Chest of Drawers to keep them shut while moving
Wrapping up your boxes when Shipping overseas.
Film Stick to itself and not to your items
Easy to use with the dispenser
Shrink Wrap Clear and Black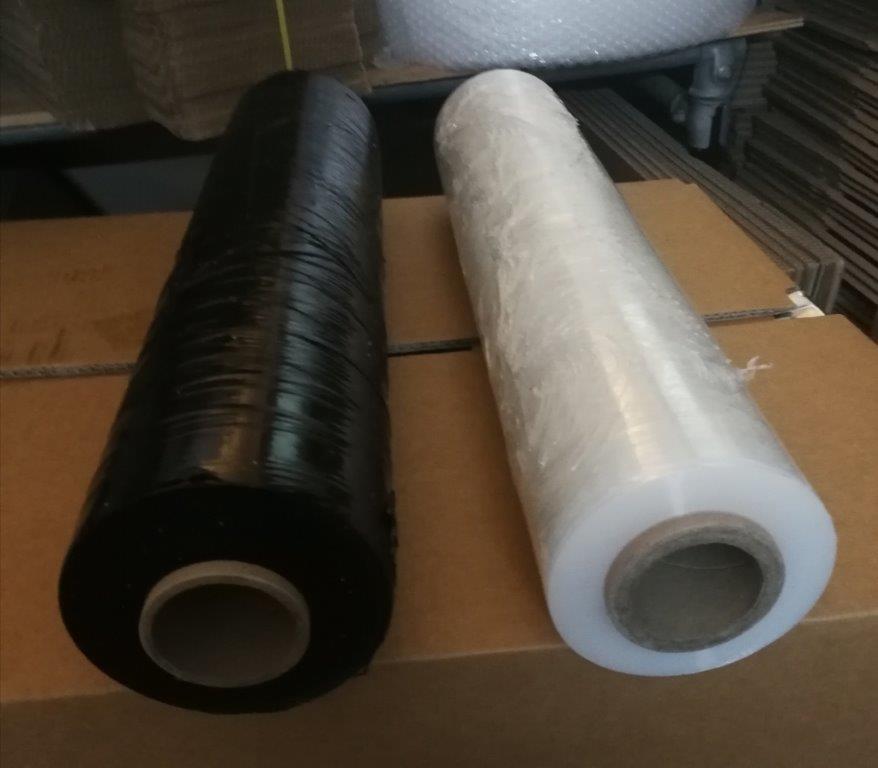 Clear Shrink Wrap or Pallet Wrap 25um500mmx350m $19.80
Black Wrap Or Pallet Wrap Black 25um 500mmx295 $28.05
Used for wrapping larger items for protection while in transit.
Not only can you use it for shipping items on a pallet. You can also use it for wrapping items like.
Fridges, Lounges, Boxes and Large Electrical Items. Will stick to itself not your items.
Bubble Wrap P10mm and P20mm. Foam Roll 1mm
This comes in a range of sizes to meet your need
10mm 100m x 50 cm $38.50
10mm 50m x 50 cm $25.30
10mm 5m x 50 cm $4.51
10mm 50 x 75 cm $29.70
Bubble Wrap 20MM 75cm x 100m $49.50
Foam Roll 1mm 240mm x 100m $20.00
For wrapping and storing any fragile items that need extra support. From Crystal's, Glassware to TV's, Pictures and any other large fragile items. We recommend our Pro Wrap

Pro Wrap 2
Comes in a range of sizes to meet your need 1.5meters x Per Meter
$3.63 per Meter.
$304.70 100m Roll
This is used for larger furniture like white good. Pictures, Tables. Gives that extra support during the move or for storage. Non abrasive, moisture and tear resistant. Much stronger then general Bubble Wrap. This product has a material base on one side. Great for added protection to your paintings

Butchers Paper Large Size Sheets 92x61cm
18kg $55.55 Approx 660 sheets
5kg $16.50 Approx 180 sheets
3kg $12.10 Approx 120 Sheets
Great for wrapping up your kitchen items like plates and glasses. Pots and Pans Vases, Crystal items and any other fragile items for support. Using Butchers Paper saves you the washing up at the end of your move. If you use Newspaper the ink from the print will go all over your items and might stain some. Use newspaper for filling if you want to save time and money. As these are large sheets. They can be cut in half for small plates, cups and glasses.

Furniture Lounge and Dining Chair Protection Covers
Dining Chair Coves 1200x1000mm 30um 2 pack $3.30
Lounge 2-3 Seat Covers 3000x1750mm 50um $5.75
Lounge 1 Seat Covers 1800x1000mm +750mm Gusset 50um Fits large Recliner Lounge $4.66
Protecting your chairs from dirt, marks and stains when moving and in storage.

Mattress Covers Heavy Duty
King Size Heavy Duty 1500x625x2420mm 100um $9.90
Queen and Double Size Mattress Covers Heavy Duty 1530x340x2440mmx 100um $8.80
king Single and Single Size Mattress Coves Heavy Duty 1390x2400mmx 100um $7.70
This will protect your mattress from Dirt, Dust, Moisture. In transit or storing your mattress.
100um is the strength of the bag. The higher the number the stronger the protection bag.
Do you sell items on Ebay or Gumtree. Or do you have items you post to your customers and what to save on postage cost. We have a range of Cardboard Boxes to help you save. Give us a call. As we like to help other small business save on packaging and shipping cost.
Small Boxes For E-bay or Gumtree
A4 Boxes 310x215x130mm $1.06 ea
A3 Boxes 430x305x140mm $1.27
Boxes 356x356x279mm$2.70
Postal Boxes ABL 220x157x75mm $1.10
We can get different sizes when it comes to smaller boxes. So if there is a smaller or larger postage or storage box you require. Please email me the details and will see what I can source for you
Brown Paper Bags With Handle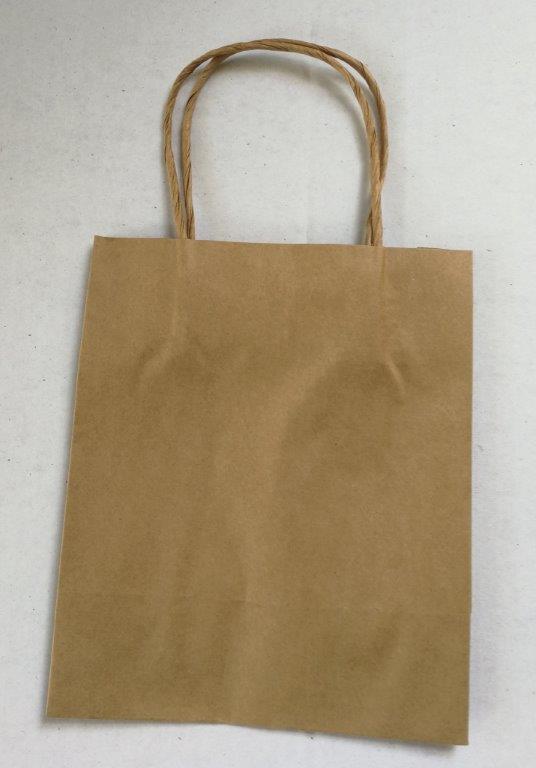 480x340x110mm PK 50 Brown Paper Bags With Handle Medium $32.45ea
350x260x110mm PK 50 Brown Paper Bags with Handle Small $24.02
170x200X100 PK 50 Brown Paper Bags with Handle Extra Small $23.17
Please contact us for bulk order prices of a 100 or more on our shipping boxes. Will see if we can help you save more money on your shipping cost.
Delivery Fee
There is no minimum buy for delivery. Contact us. If we are going your way. Delivery will be cheaper.
Where we can we try and do deliveries for free or for a small cost.
Delivery Brisbane North, Brisbane South, East Brisbane , West Brisbane, Gold Coast to Sunshine Coast to Ipswich for orders over $250.00 is Free Delivery
BRISBANE NORTHSIDE:
If you live in the Mcdowall, Aspley, Stafford, Everton Park, Bridgeman Downs , Chermside, Kedron area. Providing you order around 20 boxes. Your delivery will be free.
All other areas delivery fee below.
$15.00 for orders under $100.00
Petrie to Northlake to Brisbane CBD Free delivery for orders over $100
Brisbane West , South Brisbane and East Brisbane, Redcliffe, Deception Bay, Orders under $100.0
Delivery Fee $16.50
Order $100-$150.00 – $11.00 Delivery Fee.
Orders over $150 is Free Delivery
If we are already going your way the freight will be cheaper or may even be free of delivery fees. Contact us for a quote and see if we can help you save on your packing supplies Brisbane cardboard moving boxes

Please contact us for more details.
Sunshine Coast. Including Bribie Island Morayfield, Beachmere and Mount Ommney to Ipswich. Kingston to Gold Coast.
If your Order is over $250.00 – Free Delivery
Orders under $150.00 – $22.00 Delivery fee For Gold Coast Sunshine Coast and Ipswich area's
You orders between $150.00-$250.00 – $19.00 delivery fee. For Gold Coast Sunshine Coast and Ipswich area's
If you require a product that we don't have . Please contact us and will get try to find somewhere else where you can source the product if we can't get it for you.
FYI: You may ask what is the difference in the Cardboard Boxes in regards to strength and what you can put in them
Example Twin Wall Cardboard Box and Single Wall Cardboard Box.
Tea Chest Twin Wall: are made of two sheet of Cardboard . Put together to give you that extra strength and support these are great for heavy items like pots and pans. These will support your items if they need to be in storage over a period of time. Or you plan to use your boxes for a few moves. Great to stacking as it has that extra support.
For all your packing supplies Brisbane cardboard moving boxes. Or anything else you may need
Contact Roxann at BOX EM UP
Call 0411 676 626
E-mail roxann@boxemup.com.au
We accept Card Payment. Cash or Internet Banking. As we have a mobile Eftpos Machine can accept card payment on delivery. There are no extra fees for paying by Credit Card