Contact US BOX EM UP
As we are here to help you with all your Moving and Relocation Questions.
To order any of our boxes or other products please contact Roxann on 0411 676 626. No matter how big or how small your move is, we are here to help!
Even if its its just one box you are after or maybe butchers paper for wrapping.
For any questions call the number above, email roxann@boxemup.com.au or fill in the form below.
You can call, Txt send a e-mail or use the form below any time. I will endeavor to answer any questions you may have as soon as possible.
If you don't hear from us. Please check your junk or spam folder. In case our reply has gone in there.
Please note. No question is too silly for us. If you don't know how to
load a tape gun.
How to pack a storage box
What to wrap fragile items.
How to choose a good removal company
What the best thing to wrap my fragile items
Sending items overseas
What boxes and packing items to get for moving or storing for a long period of time
Or any other question for BOX EM UP . We are here to help no matter where you are. We will try to answer your questions the best we know how.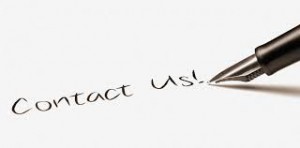 Please if you don't hear from us within a couple of hours
Check your junk folder as our reply my have gone there
depending on your settings for your e-mails.
Please note that. Pick up are by appointment only. Please call 0411676626 or use the contact form.
email is roxann@boxemup.com.au
Address is 383 Trouts Road Mcdowall. ( Just off Hamilton Road end)
If you need direction to find us. Please click on this Google Map Link

If you use this form. Please make sure your email address you enter is correct and include your phone number. Will contact you asap.
Please if you don't hear from us within a couple of hours. Check your junk folder as our reply my have gone there