Packing Services Brisbane Home Office Relocations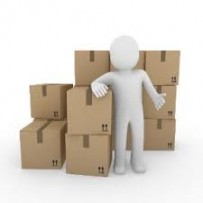 Relocation find the best moving company in Brisbane
Packing Services Brisbane Home Office Relocations
Our Reliable Packing Boxes Will Make Moving Easier
Welcome to BOX EM UP
Packing Services Brisbane Home Office Relocations. At Box Em Up we like to help our customers and other small business where we can.
We also have a range of services to help with your packing and relocations if that be your home or office. Not sure where to start or what to do and the job looks to big and stressing you out. Look no further. We are here to help you get the right packers and removal company to help you pack your home or office up and get you ready for the move.
Removal Company
Cleaners
Rubbish Removal
Handy Man Maintenance and Renovations
Electricians
Furniture Hire
Landscape Maintenance Service
We have a range of business that are professional pre packer's and unpacker's if needed in Brisbane.
They will give you first class service from beginning to end. They are not expensive and have a range of prices and services to meet your need. I personally have know these great local business for years and I highly recommend them. They are efficient and will take excellent care of your household or office items. From moving your home or office you will not find more professional people in packing with giving you peace of mind that your house or office contents are properly taken care of and protected by our good quality Cardboard Boxes and Packing Items.
You can save by doing some of the items yourself. Like your linen cupboard. Clothing and just hire one of our packers for a couple of hours to do your kitchen and fragile items If you wish. Or you can both get in there and pack. Or if your like have them pack your whole home or office. The choice is up to you and your budget. We have a couple of men who are great in packing up a shed as well.
Packing and moving does take a lot of time. You can save by getting the right packers in to help you relocate.
Packing up your home or office is one of the most important part of your relocation. It can mean the difference between quick & trouble free move or a long drawn out stressful one. This is the ideal service to use if you are busy working, unwell, stressed or just running short on time. We can take that stress away with a range of services and help you save time and money. We can help you have everything ready for the removal tuck in plenty of time. So you will be organized and not still packing and getting ready with the truck arrives. Being ready for the removal truck is the key to saving. As generally you are paying them per hour. Some are not cheap.
Our packers will ensure all your items are wrapped boxed and everything is in place for when the removalist arrives to simply load them on the truck. This is a cost effective to you, as it can make all the difference to not only the cost of your removal. Also the time in which it take to unload the truck into your new home. Especially if you are doing it in one day.
The business we recommend are trained packers. they will pack your items diligently, efficiently and safely. Will look after your items as if it was their own. Pre-packing properly will make your move more organized. Your moving time is reduced. Which therefore reduces your costs and you can settle into your new home or office quicker and with less stress.
Saving Money when its comes to moving
If you would like to save money and do some of the packing yourself. We have a range of products to meet your need. From good strong quality Cardboard Boxes, Archive Boxes, Picture Mirror or Art Boxes. Bubble Wrap, Tissue Paper and Butchers Paper and if there is something extra you need and we don't have it. Happy to source it for you. All can be delivered to your do or you are welcome to come and pick it up.
Worried about costs? Don't Be we are here to help
For Packing Services Brisbane Home Office Relocations.
Contact our packers and talk to them on where they can help you. They each have options you can choose.
Getting your moving boxes and packing items from BOX EM UP. Where we can help you with your packing supplies. We all work together to make your move go as smooth as we can.
They can organize your packing supplies through us or you can order a head of time and get started if you like.
Here is the list of local Packers that can help. Click on their names to be redirected to their websites. Not only do they do packing but also offer arrange of services to help you.
Packers for Moving
Vivienne Lewis Anewlifestyle
Donna Donaldson OrganizeitBrisbane
With competitive hourly rates
Professional Packers to pack or unpack your home or office
Part or full home or office packing
Can organize your moving and packing supplies.
Can organize your transport and removal truck if needed. Or other services like removal of rubbish
If we can assist you with Packing Services Brisbane Home Office Relocations or anything else. Please let us know. Be more then happy to help where we can.
Your move does not have to be stressful. With the more preparation you do before the move will help with the cost and time. Then you can get on to other things like enjoy life.
If you are not sure what to do or where to start. Contact us or read through our other tips on
For insurance we recommend (clink on) Removal Insurance Australia This is through Allianz
Make sure you check with the removal company you are using on their insurance. According to the Australia Furniture Removal Association AFRA. Under Australia law. Removal companies do not have to have insurance. While they do have some insurance like third party property, Public liability, Fire Flood and collision. Plus overturning insurance. This will not cover your good with accidental damaged if its in transit.
You can check to see if your insurance that you have your home and contents through will cover you while in transit.
Need a good Removal Company
to help you move. Here are a couple in Brisbane you can call. Our customers have used them and have recommended them. They will look after you and your items and help make the move less stressful
Brisbaneremovalist.com.au Matt 0410 694 560 Matt can also get his boys to pack a container if needed.
The Van That Can Lee 1300 826 226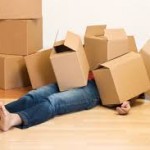 Other services we recommend to get your home or office ready
Glen Landscape Maintenance Service Glenn Frenken 0408012631
Brisbane Electrical and Air-Conditioning Residential Commercial BEA Grant Voigtlander 0402594263
Really Clean Call Donna or Anthony on 07 31370348 or 0424284561
Maxbee Cleaning Service Mark Byrne 0431423459
Talio Cleaning Services Nathan Schokker 0432504801
Furniture Hire Company Castle Hire for home staging 07 38561111
QLD Renovations & Maintenance Andrew Wilson 0341027099
Rubbish Removal Scotts Garden Bags Scott 0498834058
We don't receive any commission from any of these companies. These are all great people who offer good customer service
This is why we recommend them. If you are looking for any other service let us know be happy to point you in the right direction.
Roxann Coffey from BOX EM UP would like to thank you for taking the time to read through our
Packing Services Brisbane Home Office Relocations Services.
Here is the link to our current Products and Price list
We supply Brisbane , Gold Coast , Sunshine Coast.
E-mail: roxann@boxemup.com.au
Phone or txt: 0411 676 626