Moving Storing Tips How to Pack A Bed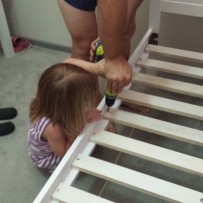 Moving Storing Tips How to Pack a Bed -BOX EM UP. Your bed is the last thing to pack and the first to unpack. Moving is stressful and you need sleep to get you through your move.
Not only to help with energy but also your stress levels. As we all know there is nothing like sleeping in your own bed.
Here are some tips to help you get organized and have one of the most important things ready for your move.
When Moving and using a removal company. Have everything packed and ready to go for once the removal company arrives will save you time and money.
Especially when paying a company by the hour. Have all your heavy and bulky items easy accessible is the key as these are generally loaded on the truck first.
Depending on how you have everything and how much time you have. You can leave your bed to be the last thing to pack and do this on the day you move.
If you think your bed is going to be hard to disassemble do this the night before and place your mattress on the floor and sleep on that. As you will still need a good night sleep.
What you need to pack your bed ready for the move
If you are just doing a local move and will be moved in a day here are some tips so you can have your bed ready for your first night in your new home.
2 x Cardboard Moving Boxes One with clean linen, PJ's , towel and toiletries. Mark this box clearly so you can find it easily when you have moved
The second Cardboard Moving Box is for your dirty linen and clothing. Mark this box clearly so you know what is in it.
Marking Pen in case you need to number the pieces of your bed frame
A plastic bag for your tools in helping you dissembling your bed.
Zip lock bag for screws nuts and bolts
Tools you need to dissembling your bed
Mattress Protection Bags to help protect your mattress from dirt, marks and tares that could happen while you are in the process of moving.
Bundling Film or Tape to keep your slates and bed frame together.
Moving Storing Tips How to Pack A Bed
Strip your bed and place your dirty linen and clothing in the Cardboard Moving Box
Once you have your second box ready with your clean linen and clothing. Move this to one side. Do not seal yet
Place your mattress in a Mattress Protection Bag
If your bed has slates. Fold these up and wrap each end and the middle with Bundling Film (Shrink Wrap or Glad Wrap is fine). If you don't have Bundling Film use tape or rope Shrink wrap or Glad wrap will be fine too. Tie them up firm so it won't come apart during transit. This will make them easy to carry.
If you think you will forget how to assemble your bed . Take photo's as you go or number each piece of your bed frame. So you can put your bed back together at the end. Even if you write a note place in the clean linen box.
Have the zip lock bag ready with your tools. As you take out the nuts and bolts place these in the bag so they don't get lost.
Wrap pieces of your fame with the bundling film if they are not too heavy.
Place your tools and nuts bolts and what other items in a clean bag and place in your clean linen box.
Place your bed frame and mattress in a area that is easy for the removal company to access.
If you are really organized your can code your items so the removal company know which room to place your bed in once you have moved
How To Assemble Your Bed.
Once you have moved everything into your home and the removal company has left. You can start with your bed. That way it is ready for when you have had enough of unpacking
Set out your fame so you know what parts go where.
Grab your tools, nuts and bolts and any other info like photo's you used to dissemble your bed and have them hand
Make sure your nuts and bolts are done up tight and are right before placing the slates on.
Once the slates are on check the bed to make sure you have assembled it correctly.
Place your mattress on and make your bed and make your bed.
Enjoy your first night sleep in your new home.
When placing your bed into storage
Keep your mattress in the protective mattress bags. This will keep it dry and stop it from getting moldy
Tape your nuts and bolts to the frame that way you will be able to find them once you are ready to assemble it again.
Make sure these are stored in a dry cool place
Thank you for taking a look at our Moving Storing Tips How to Pack A Bed
Hope your moved went well. For these and other great tips please visit our website. We like to help you save your time and money on your moving cost. So if we can help in anyway. Please let us know.
BOX EM UP Brisbane. Supplies Moving, Packing and Storage items at reasonable prices. We offer a great service in helping you find the right items for your up and coming move.
Please take the time to look around our website and let us know if we can help you with anything. No order to big or small. If you are interstate we can send our items to you via courier or Australia Post. Check their website for more details.
We can also help find you the right removal company if you are looking for one.
Click here For our full range of products and price
Click here for our Moving Tips
Click here for our Packing Services Brisbane Home Office Relocation
Click here for our tips on How to pack Removalist Truck or Shipping Container. DYI
Click here for our tips on How to Pack Boxes For Moving
Click here for our tips on How To Reduce Your Moving Costs
Click here for our Tips for Selling Unwanted Goods
Thank you for your time. Roxann Coffey BOX EM UP Moving Packing and Storage Supplies Brisbane, Gold Coast and Sunshine Coast.
Moving Storing Tips How to Pack A Bed.