Protecting Your Valuables When Moving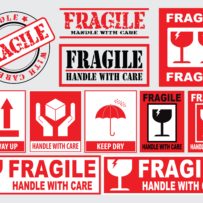 We all know accidents happen. Things can get broken when moving. Or items go missing while in transit. When its comes to valuable items. These maybe irreplaceable. Like items being passed down the generations. Or that special gift from a loved one. To collectable items. Sometimes these may not be covered by your insurance. Or the insurance of the Removal company. Once they are broken or gone that's it. Here are some tips on Protecting Your Valuables When Moving. Having measure in place to protecting your items as much as you can will help prevent damage to your most precious items. Also when it comes to your items being in transit.
Here are some tips on Protecting Your Valuables When Moving
If you are looking for Boxes and Packing Supplies to help protect your items while in transit or storage. We have a range of products to meet your need. See our Products and Prices for full range. You can contact Roxann on 0411676626 or email roxann@boxemup.com.au for more information
Make sure you have a list of what Valuables you have. Know what box they are in. Take photos and have your valuation certificate not in the same place as your valuables. Have everything insured. Try your home and contents or use a third party for insurance. Make sure you also check the insurance of the Removal Company that is moving you.
How to move your items.
Before you start packing your items. Work out the logistic of moving it. Are you getting someone you can trust in to pack it for you to transporting it. Or taking the items yourself
For items that is irreplaceable. Do these yourself. Don't let someone else pack it for you or transport. Depending on the insurance and how you are transporting it. If its not covered by insurance. I suggest pack it yourself and know where the item is
Packers and Transport
We have all heard and read stories of things going missing or damage while in transit. My advice if its worth a lot to you. Pack and Transport this yourself. If this is not an options get the professional in.
Check the insurance of the packers and transport company to see if you are covered by insurance if they pack and transport it for you.
You can also use a third party insurance like Goods in Transit by Allianz. Or check with your home and contents insurance if you have it
Make sure you read the fine print from the packers to the removal company and insurance. Make sure you are covered
If it's an item that needs to transported.
Depending on what the items is. For example a Piano or a larger item. Get the professionals in. Don't do this yourself.
Google is great for reviews on business. Read their customer reviews.
Ask questions and give them at much info as you can. From Point A to Point B. The less they have to move something the better.
So make sure the path is clear at both ends.
Also make sure the item fits to where it needs to go. There is nothing worst then getting to your new location only to find out you can't get this through the door. Or does not fit where you would like it to go.
Take before and after photos to make sure you are covered if you need to make a claim.
Packing Valuable items yourself
Does not matter if you are transporting these or someone else is.
Don't let anyone know what is in the box.
Make sure you have good strong packing boxes.
If its worth a great deal to you. Do not mark the box with what it has in it. Give it a number instead. Make sure the box is plain and twin wall. For added support.
If the box need to be transported you need to make sure this is packed well. If its made of glass or ceramic or any other fragile item. Wrap these well in Butchers Paper and Bubble Wrap. Void Fill is good to.
Do not over fill the box. Place the items in the middle of the box and fill the gaps with paper around it. This will prevent the items moving while in transit. If its multiply pieces wrap these separately You can also use a towel or something to add protection
Make sure your boxes are packed tight to prevent items moving around in transit. Use filling such as Butchers Paper to fill the gaps
Mark the box that its Fragile Top Load only.
When items are going overseas
As with the advice above with Packing Valuable Items Yourself.
Do not let anything that can be easily stolen be at the top of your box. Especially around the corners of your box. You can leave bigger items here instead.
Place smaller items towards the middle or bottom of your box if its safe to do so. This will be less likely to break or be damaged.
Seal all the joins and edges of your box with good quality packing tape. This will help prevent people trying to damage your box to see what you have inside. Same with your suite case.
Have items no were near the zipper in a suite case or bag where its easy for someone to break and pull something out.
Jewelry or smaller items
If you have any questions or what more information. Not only on Protecting Your Valuables When Moving. Also any other questions you may have with getting packing supplies. Please contact us at roxann@boxemup.com.au or see our website https://www.boxemup.com.au
If you have any Jewelry worth of value and you can't transport these with you. Wrap well and place in your shoes in a shoe box.
You can also wrap these in clean socks and keep them away from the edges of your box or suite case.
The well prepared you are the better. When its come to packing your valuable items and keeping them safe.

If you are not sure about packing and transporting valuable items. You can ask questions. Either from where you got the items to from. Where you purchase your packing items from. To the transport and packers you have coming in. Depending on what the items it. It maybe better to keep as much info to yourself to prevent theft. Rather then telling the removal company what the item actually is. You can just give them a description of say "Painting" say its fragile and family "Heirloom"
Should your require and packaging supplies for packing your fragile items . Please feel free to contact Roxann on 0411676626 or email roxann@boxemup.com.au
Hope these tips help you in Protecting Your Valuables When Moving