How To Reduce Your Moving Costs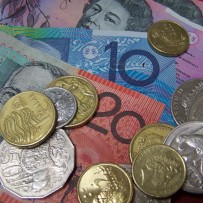 Here are some Tips on How To Reduce Your Moving Costs and help you save time and money in moving or relocating your home or business. No matter how big or small.
The sooner you start this process the easier it will become later on. Not only will it save you your money and time but also the less stress you will have.
Have a checklist going. Either on a note pad or computer would be better that way you can print the sheet off and add to the list if need be.
Make sure you are ready before moving day
The date you want to move. Give yourself a few days for cleaning if need be.
Quotes on removal companies. Hire a truck or shipping container. If its a big move might be cheaper to pay a lump sum amount rather then the hour rate. Depends on how organized you are.
Sourcing your Moving and Packing items as soon as you can.
Have you redirected your mail and change of address
Cancel utilities and other services you use
Pets to the vets.
If moving overseas. Visa and passports up to date. Vaccinations up to date
Schools for your kids. Will they be changing schools
Inventory of the items you have would be good to. How many boxes etc.
Garage Sale. Or how you are going de clutter and get rid or any items you not longer need or use
You can add to the list what ever you think you need that way you should not miss anything.
Get some quotes and work out what is the best way for you and your family to move. If that be a Removal Company or Shipping Container. Try truck it for quotes . Hire a truck and do it yourself.
If you are not sure who to use. Try and Google reviews for removal companies. WOMO Word of Mouth on Line is good as well. Ask friends and family who they used. Once you have worked this out. Book in early. Generally earlier in the week is cheaper then the weekends. Also try and get the removal company to come first thing in the morning. That way they will not be tired from other jobs before yours. Also you are not waiting around if they are held up on other jobs.
When booking with a removal company. Ask about their insurance. You might be able to save on this with your own home insurance company or you can try Removal Insurance Australia or if they have any extra cost involved with your move. Have the quote in writing.
If you are keeping your furniture make sure you are going to be able to fit them into your new home
Make a plan where your items are going to go.
Take a tape measure with you and make sure the beds and large furniture will fit into the rooms. Especially your fridge. Sometime there are cupboards above and needs to fit underneath.
Purchase your Boxes and Packing items early and start packing as soon as possible. If you use BOX EM UP or someone else. Try not to under estimate how much you need. Good quality packing tape along with boxes will save you a lot of stress in the end. Butchers paper is also handy to have for your plates, cups and glassware.
If you have a spare room do that one first. That way you will have somewhere to put the Boxes once they are packed. Or garage is good. Sell, give away any items you not longer need or use. If you find this hard as some people do just put in a maybe box and deal with it later when you are ready for a garage sale or giving your items away. Taking them to the tip.
If you need to hire professional to help you pack. Try doing some of it yourself. You can leave the kitchen up to the professional as this is the one that takes a lot of time to pack.
Use butchers paper for your kitchen items this will save you washing up once you have moved. As the print from the paper goes everywhere. Use the newspaper for filling the spaces in the box.
If you have a few friends helping have one person putting the boxes together while the other pack.
Check the weight of the boxes from time to time . Especially when packing books and heavy items. As these tend to add extra weight to box and you don't realize it till you go to move the box.
If you are not moving to far away you may be able to get the keys early and do some loads yourself before the big day.
Also had a overnight bag ready just incase something goes wrong on the day. Like bad weather.
If you have your friends or family helping you. Give them plenty of notice and remind them as the date gets closer.
With the money you have save on your move. Treat them dinner or a BBQ for helping you move. Its a big job but if you are well prepared it will go well on the day.
Here is one more tip on how to help reduce your moving costs. Have as much as you can ready for the removal company before they arrive. If you have all your large items easy to access first off. Like your lounge, beds and electrical. Don't forget to empty the water tray for your fridge if you have one. Empty excess water from pot plants. Have all cables taped or tied up for safety. The less the removal companies have to do the quicker it will be to move you and the less you have to pay in the end.
Hope these tips have helped you saving your money and time with your move. If we can assist you with anything else . Please let us know
Thank you for your time and wishing you all the best with your packing and moving to your new home.
Roxann Coffey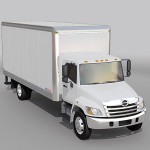 BOX EM UP
Moving Packing and Storage Supplies Brisbane.