About Us
Why Choose Box Em Up?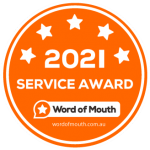 We supply Packing Boxes and Moving Boxes at affordable prices, helping you save time and money
Our Cardboard Boxes and Packing items are supplied from Visy and other high quality local suppliers
We can deliver to your door or you can pick them up
If you have a small business you can also save on bulk buys for your packing or wrapping items
Not only do we supply Cardboard Boxes. We also have a range of Packing Supplies like Butchers Paper Bubble Wrap and good quality strong Packing Tape. Even if you already have your boxes. We are more than happy to help you with other items you need
We offer a buy back once you have finished with your boxes, saving you more money as well as the environment.

Box Em Up started trading late 2010. I as the owner is committed in providing affordable and great service with a range of good quality packing boxes and moving Supplies, With a wide range of storage products to meet your need. With no pressure and no minimum buy. We have kept our prices down to help you save on your moving and packing supplies.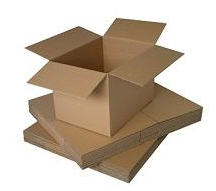 We realized that most of our competitors have you buy in bulk for you to save which means you have to buy the whole packs. Then you have to pay more if you want to buy say a few boxes. We have decided not to go down this road but offer you a price that is reasonable if you buy 1 or more That way you have the choice on the size of boxes you need. As you don't want to fill the Tea Chest boxes with heavy items like books as this becomes to heavy. Or you may find that some of your items you may not be able to pack in say a Book & Wine box as the box is too small for that item. You are not paying more then you have to if you need more boxes.
With the understanding that you are not sure of how many boxes you need.
We also offer a credit or refund on the items you don't use. That way you will not be wasting you money. As this money could be used to help pay for the removalist or truck or buying your friends and family a bottle of wine for helping you move.
We are open 6 days With pick up available at 383 Trouts Road Mcdowall ( Just off Hamilton Road end) or delivery is available as well. (Pick up are by appointment only please) Please note it is a residential address as we run the business from home. We also an after hours service. So if you are busy during the day, work, have kids or have run out of material to finish your packing and have the truck coming in the morning. There is no need to stress as we are here to help. Contact us and will do our best to get you your items to you. From either through delivery or pick up
Recommended Business To help you with your Relocations.
We also like to support other local business so if you need a Removalist. Someone to Pack your house or declutter it. Cleaners. Rubbish Removal. Plumbers. Etc be more then happy to recommend a good trade person for you.
Click on Packing Services Brisbane Home Office Relocations If you require packers to pack our un-pack your home or office or any other service
You can contact Roxann Coffey on 0411676626, E-mail roxann@boxemup.com.au
ABN: 56 410 023 928
Contact us today. Be more then happy to answer any question you may have.