What You Need To Pack A Home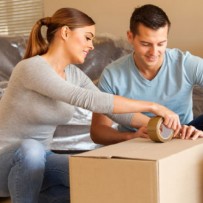 Getting ready to move and you need packing supplies. Here is a quick list of what you need to pack a home. No matter how far you are moving to . If it be overseas or just around the corner. You still need to pack our home up. How you do this is up to you. You can get professional in to do a full pack or part pack.
Or you can save time and money and do this yourself.
Here is a list of basic items you will need. If you are using a removal company. Check to see what they supply if anything. As nothing that comes from them is free. ( as they need to cover their cost) Make sure you get the full price list and read the terms and conditions. So you don't get caught out with a big moving bill at the end.
Cardboard Boxes, Bubble Wrap, Butchers Paper, Packing Tape, Marker Pen, Scissors or Carton Cutter ( Carton Knife)
Cardboard Boxes.
They come in a range of shapes and sizes. Large, medium and small boxes, They also come in Single Wall and Twin Wall for add protection. I recommend not getting all large Boxes as once you start filling these. They do become heavy. Especially when filling these with books or other heavy items.
Do I need Twin Wall Boxes.
I suggest you use Twin Wall Boxes when moving overseas or intestate. To protect your items while in transit. Also when you have fragile items like plates, glasses, crystal items. Having these in the large boxes can make the box really heavy to lift. We suggest you half fill the Tea Chest boxes first. Then check the weight by lifting it. Before you fill it and then find its to heavy to move or lift and have to unpack it. We recommend smaller twin wall boxes for fragile and heavier items.
Using boxes from the shops can damage your items. As they may have had some chemical in there. Or even fruit and vegetables boxes could leave a odor on your items
Bubble Wrap or Butchers Paper.
Have some of each on hand. Remember using newspaper can leave a ink stain on your hands and maybe the items you wrap in the newsprint paper. Keep the newspaper for filling the gaps in your boxes to stop your items moving around. Wrap your items in bubble wrap or butchers paper. This will help protect your items while in the process of moving.
Wrapping Pictures.
Wrap these in Butchers paper first then bubble wrap. As sometimes especially when its really hot or your items are in storage for a period of time. The bubble wrap can stick to the canvas print or to the frames. There is also a product call Pro Wrap which is design for pictures and furniture. This is like and industrial strength bubble wrap with a material backing.
Packing Tape
Don't buy the cheap tape from the supermarket or cheap shop thinking this will save you money. This does not stick well to the boxes and can sometime break while you are in the process of using it. Spend the extra few dollars and get good quality tape. This can save you a lot on time and money in the end. Will also stop the bottom of your boxes falling apart and your items landing at your feet.
If you have a lot of boxes to seal. We suggest you also get a tape gun or pistol grip tape dispenser. This save a lot of time in packing. Makes the job a lot easier.
Marker Pen, Scissors or Carton Knife or Carton Cutter
Not only should you mark and label your boxes. Having scissors for cutting the butcher paper into small sheets or the bubble wrap. You also made need to change the size of your boxes if they are to big or you may need some sheets of cardboard of added protection to your boxes.
For what you need to pack a home
There are other items you can get to assist with the packing.
Furniture Pads Blankets, Furniture Covers for your beds and lounge. Tissue Paper, Zip Bags, TV Boxes , Wine Boxes, Pro Wrap, Archive Boxes
Check with the removal company when it comes to protecting your furniture. As they all use removal pads. Keeping in mind that some blankets could be dirty or leave marks and felt on your furniture. Ask them as many questions as you need. Make sure you read the fine print of the contact. Do not pay the full a till the job is done.
Contact us if you can assist you with any items you may need. With pick up and delivery available . Call Roxann Coffey on 0411676626  and let us know if we can assist you with anything at all. Even if it a question on how to use a tape gun?
Hope this helped you with what you need to pack a home. For other moving and packing tips see our website www.boxemup.com.au or our products and pricing for more details.
Roxann Coffey
BOX EM UP