Sending Items Overseas-Interstate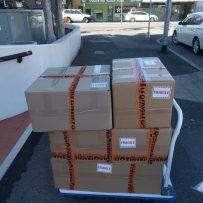 Sending items overseas – interstate to your family or friends. You own a business and need to ship some items back. Or you have sold something online and need it shipped. This can be a costly exercise. There are ways you can save money and making sure your items get there on time and safely.
We can come to you or you can come to us. Either way we can help you get your items safely there.
Here are some great tips when it comes to Sending Items Overseas – Interstate.
Work out what you are sending back and the weight of the items.
Have a plan on how you are going to send them. Either by plane or by ship
Make sure your items are fine to accept in the country you are sending it to. For example food.
Have a good solid twin wall shipping box. Seal around the top and bottom of the box
Make sure that you have tape around the corners of the box. This will prevent people breaking the box to see what is inside
If you have a few items to send. It may work out cheaper to get a shared container.
Remember your items will move around in the box. Pack your items tight in the box will prevent damage.
Use butchers paper for filling if need be.
Mark the box clearly with where it is going to and contact details. This will help it being missed placed while in transit.
We recommend if its only a few items to go with Jetta Excess Baggage A few of my customers have used their service and saved a lot of time and money
If you are only sending a few items interstate or overseas we can help you pack it. As we have all you need here. Contact Roxann Coffey on 0411676626 or email roxann@boxemup.com.au I generally only charge you for the packing supplies used. Then can assist you when it comes to shipping in finding the right company for you. If that be by courier or post. Shipping Company or by Air
As we are here to help you save on Sending Items Overseas – Interstate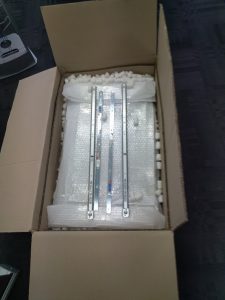 Contact us and we can help you with all your shipping supplies. From Boxes to Void Fill. Bubble Wrap , Fragile Tape.
email roxann@boxemup.com.au or call 0411676626