Relocating For A New Job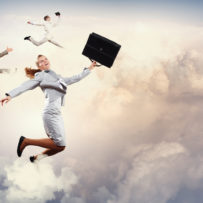 You have a new position or job offer
So you are relocating for a new job interstate or overseas. Congratulations on your new position. This process can be exciting and daunting at the same time. There is a lot to think about. Not only the money side. You also have the logistics of getting your items there and what to take and leave behind. This can be even harder when you have a family to consider.
These tips can help make this process a little easier for you and your family. This could be a fresh start. Exciting to be moving up the corporate ladder with a new career opportunity to your dream job.
Plan your relocation is the key.
Not only if you have a family. You may be single and there are things you need to do to make this process as simple and stress free as possible. Your preparation will help in getting you to your new destinations in plenty of time before you start your new job.
Things you need to ask your employer and work out what you need to take care of yourself.
Find out if you are paying for the relocation yourself or if your employer is doing this and how much they are paying for.
Do they arrange the removal company and packing supplies. Or do you need to take care of this.
What will you need to take with you. What has to be left behind in storage.
How are you items going to be transported to your new location
Do you need to find accommodation or do they have somewhere for you to move to. Is this a short term or long term solution.
If moving overseas. What visa's and work permits do you require
What are the local schools in the area for your children
You need to find out as much information as you can about the area you are moving to.
What will your partner do for work
What happens if the job is not what you expected. If this job does not work. What do you plan to do.
Is there any laws or cultures you need to abide by.
What transport will you be using. Do you need to take your car to get to and from work. Or can you walk or use public transport
Make sure you have everything covered by insurance. just in case something goes wrong with the move. Read the fine print. Get extra cover if needed.
Check to make sure your items are covered by insurance. Either through the removal company. If you can not get extra cover through your home insurance. Try Allianz Removal Insurance
Keep receipts for everything that has to do with the relocation in a folder so its easy to access if needed. You maybe able to claim this at tax time. Or if something should go wrong and items go missing you can chase this up.
Read any find print in your work contract about your relocation.
Have a backup plan if things don't work out with the job You may need to move back for family reasons. Sometimes as you know things in life don't always work out. Do you have somewhere to store your items while you are away. It may work out cheaper to rent out your property fully furnished. Then packing up everything. As most of these items can be replaced if needed. It may also workout cheaper to buy items overseas then to transport your furniture. Only to find out its does not fit in your new home. Or you can't use the electrical items.
When relocating for a new job. If the job does go well. You can always come back at a later date or get family and friends to help ship your items over or even sell your items.
Transport and logistics
With the logistics you may find it better to get the professionals removal company to come in and take care of everything for you. Especially if you are moving overseas and are dealing with customs and different laws in the country you are moving to. let them know you are relocating for a new job. That why they can work on having your items there before you start if possible.
To find out more information and tips on relocating contact us at Box Em Up be more then happy to offer you some assistance where we can. Make sure you read the reviews of the company that is being used to move and relocate your items.
Hope this information "Relocating For A New Job" will help you in someway. Contact us at BOX EM UP if you have any questions or if we can assist you with your relocation.
All the best with your move and your new job.
Did you know that BOX EM UP has a range of Products for moving and relocating. No matter if you are moving locally, interstate or overseas. We can help you save time and money. See our products and pricing page for more details . Simply call Roxann Coffey on 0411676626 or email roxann@boxemup.com.au for more details.