Preventing Property Damage When Moving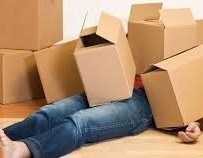 Moving Tips How to Preventing Property Damage When Moving.
Take your time. As there is no need to rush. Especially if you are organized, because you will increase the chances of an accident if you rush and don't take care.
When moving in or out, Is not always easy. You have wall's. Doorways Stairs and lifts to consider. Not only that. There is also the outside area's like fences, driveways, roads and parking you also need to thing about. As well as the time of day when it comes to local traffic. Sometimes it can be a simple move depending on where you are moving from and to and how much stuff you have.
Why Book a Removal Company
Having a professional Removal company come in can help take some of the stress out of this for you. As they should be trained in all areas of moving and should know what to look out for. Even if they do all the heavy items. You still need to take care especially when you are renting as you would like all your bond back. Giving the removal company as much info as you can when you book will help you save time and money down the track.
So from doing it yourself to hiring the professionals. These tips will guide and help you through the moving procedures. So you be prepared and have a problem-free relocation
When you are in a rush and having so much on your mind you can neglect the surroundings and the property. So its good to plan ahead and prevent damage not only to you and your items but others as well.
Don't forget to check the weather guide a few days out and the day before so you can be prepared should the day not be so good.
Here are some questions you need to ask yourself and if booking a removal company you may need to let them know
Take notice of the surrounding areas.
Are the streets narrow where the truck will be driving to.
Trees and power lines. Are any of these going to be a hazard
Is there ample parking for the truck or container.
What is the best time of the day for moving
What is your driveway like
Also your fences and bushes.
You also need to consider your neighbours especially when it comes to parking.
Give them notice if you need space for a removal truck or container. Especially if you have a narrow street with limited parking. Or live in units and the drive needs to be blocked for a short period of time.
Access to your property and items
How prepared will you be on moving day.
When booking a removal company especially when paying per hour. You want them to move as efficiently as possible. If living in a multiply story house or unit. Can you get your items downstairs to either your garage or a room. As the less time they need to go up and down the stair or lift the cheaper it is for you.
Are the doorway wide enough to get your items through or do they need to access another way. Like over the balcony.
Do you have many large and heavy items that are being moved.
If living in apartments do they need to go through the car park. Do you need to pre book the lift and let reception know you are moving. So they can have blankets put up in the lift.
Ware good non slip shoes and clothing that are comfortable and can get dirty.
Packing and having everything ready on the day
Using proper moving boxes and strong packing tape will protect your items while being moved and in transit.
See our packing tips for more details on packing boxes.
If you happen to pack a box that is really heavy mark this box. So the person lifting it know.
Check with the removal company about your bed, lounges, TV fridge and other electrical goods and how they will protect them.
If moving yourself. Get removal blankets – Furniture Pads. Pro wrap Bubble wrap, Sheets of Cardboard to help protect your items while in transit. Also a Dolly to move your lager item's will save damage to yourself and dents in your items.
Have your drawers and cupboards empty. As this will make them lighter and preven the possibility of objects falling out. Secure cabinet doors, drawers and others with bundling film or shrinkwrap. Try to dismantle whatever possible.
Protecting your floors and carpets.
Avoid sliding heavy items across the floors. If you can cover your floors with no-slipping mats. Make sure these are not a hazard and you don't trip over them.
Protecting your wall corners and staircases
Make sure the area is clear of any obstacles.
Measure your doorways to make sure your can get your items through them safely. Or plan ahead the angle and the method of moving your large and awkwardly-shaped belongings. Like lounges, beds, sound units.So these can be moved with ease.
With masking tape use pieces of material or cardboard and tape to the walls and door frame if you are worried about damaged. Like scratches and scuffs, Holes and dents. Using moving pads or tape the corners of your tables with pro wrap or bubble wrap etc will help prevent damage to you and your item.
Take extra care when moving anything down the stairs.
Protect your stairs and Banisters with removal blankets. Tape these and secure them so they do not become a hazard to trip over.
Have someone there to let help you with lifting and carrying the heavy and bulky items. When using a staircase. Have somebody there to warn you or others of any approaching stairs, turns and any obstacles that maybe in the way
For these and other great tips for moving and relocating make sure you check out our Blog
If we have missed anything or you have any questions. Please feel free to contact us. Be more then happy to help where we can.
HAPPY MOVING
Thank you for checking out our Tips on Preventing Property Damage When Moving
Moving Boxes Packing Supplies
If you are looking for moving boxes and packing supplies in Brisbane . Contact us on 0411676626 or email roxann@boxemup.com.au if you have any questions.  We have a range of moving supplies to assist you with your up and coming relocation. There is no minimum buy. Does not matter if you are moving locally, interstate or international. See our products and Prices for more details
Roxann Coffey
BOX EM UP