How To Prevent Break Ins When You Move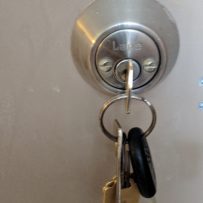 You are in the process of moving. The last thing you want is uninvited guest in your home. Here are some great tips on how you can prevent Break Ins when you move.
There are a number of things you can do on how to prevent break ins when you move or relocate here and overseas. We recommend you do the following to help keep you and your family safe.
Know The Area You Are Moving To
Ask the Friends or Family if they are in the area. If you are moving to a new area. You can ask the Real Estate Agent who you brought the house off. For your local area you can click on this link for the QLD Police Crime Report
Book a Trusted Removal Company
Check their reviews on Google or ask friends and family who they recommend. Also I recommend go with your gut feeling. How are they on the phone when you talk to them. If you are in Brisbane we can help you find a trusted and reliable Removal Company. Contact us for more details
Book A Locksmith
Once you know where your are moving to. Call in a locksmith and arrange to meet you there on Moving Day to have all the locks changed and new keys available to you. You don't know how many keys have been cut prior to your move. Who has a spare set. Best advice I can give you is. Have the locks changed as soon as possible. Google Search Locksmith
You may want to add extra security while they are there and have locks added to your windows. Don't forget extra doors like laundry or even a side door to the house if it has one. Check the Garage Door. You maybe able to change the remote code for this
Don't leave your Boxes and Rubbish Outside
One other thing you can do. Remove your sold sign as soon as possible. Is don't leave boxes out on your lawn when it comes to rubbish day. You don't want every one to see you just moved in. Or even brought a new television or computer. We recommend that you keep your TV Box. In case you need to send it back under warranty for being faulty. Or you have to move again and need to pack your TV. As these can be quite expensive and hard to get.
Hope these tips have helped. Make sure you check out blog on other tips to help you when you move and relocate.
Contact Roxann Coffey on 0411676626 or email roxann@boxemup.com.au
For All Your Moving and Packing Supplies Brisbane. At BOX EM UP we are here to help you save on your moving and packing cost.