Office Relocation Moving Your Business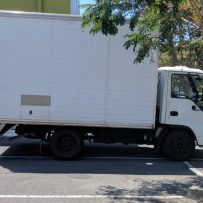 Is your Business Moving. Your office move can be just as stressful as moving from a house.
Not only are the logistics involved from getting from Point A to Point B you also have staff and more expensive equipment to contend with. With some staff they don't like change and may feel you are invading on their own personal space. If you have outside packers come in to help you pack. We at BOX EM UP have some great tips on helping you with your Office Relocation Moving Your Business
Get a moving date plan going.
If you are in a shared building you may need to check with Centre Management or Security on what times you can move etc from packing to using the lifts. Also consider peak traffic times especially if you are in a major city and need to park the van on the street.
Work out if you are doing the move yourself or getting professional in to help you with the moving process.
See what staff you have around on the date and who is on holidays. Do they need to pack their stuff up. Or do you need to arrange someone else to pack it for them
Make sure you check your lease agreement about moving and what is expected of you and times you can relocate.
Especially if it's a big move. Check with the removal company in what they supply with regards to blankets etc. As you will also need Boxes, Tape Guns, Bubble Wrap, Furniture Bags for lounges.
Start the packing process as soon as possible. Delegate jobs to your staff to help. From packing the kitchen to the files.
Clearly have the boxes labeled.
Don't forget to order Butchers Paper for wrapping your plates and cups in your kitchen.
Getting your staff to help.
Your staff can help packing up their own office. Some may feel more comfortable with doing their own office space.
If you have a big move. The easiest way is have someone tape up the bottom of the boxes and place 2-3 in each office depending on how much is there to pack.
Mark all boxes clearly with the name and which office or room they belong to. Makes it easier at the end to find each office
Keep The Removal Company informed
If you are hiring a removal company. Let them know about Parking in your area.
You may need to consider Zoning or Parking restrictions and even height restrictions with they need to park in the car park under your building. They will need to know these before they turn up on the day.
You will also need to find this information out about the new building you are moving to.
Do you have lifts or stairs. What time of day can they come in and move you.
Consider other tenant's in the building. Will the move affect them.
When it comes to your computers etc. Pack each once separately. Roll the cords up and leave them plug-in to your computer so they can easily be assembled at the other end.
Make sure you have a backup plan
If the weather turns bad or if there is an unforeseen circumstance. Say an accident or if you are in the city and its shut down. Having a back up plan in place may help.
We at BOX EM UP can help you with your office relocation supplies. Not only can we drop off all your boxes and packing items. We can pick up the boxes once you have relocated and unpacked and buy the boxes back off you.
We can also recommend a Removal Company, Packers and Cleaners to help you with your relocation so you are up and working again in no time at all. Contact us for more details.
See our Products and Prices for our full range. Let us know if we can assist you with anything at all
Contact Roxann Coffey on 0411676626 or E-Mail roxann@boxemup.com.au