Moving Insurance Goods in Transit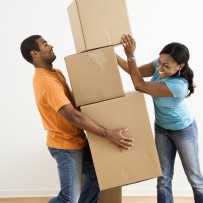 Tips Moving Insurance Goods in Transit
Did you know you may not be covered by the removal company insurance if you choose to go with a removalist. According to the AFRA Australia Furniture Removals Association . Make sure you are covered by getting the right insurance for your move. From moving local to overseas. For a few items to a big relocation. Making sure you have the right removal company to the right insurance will give you that piece of mind and make the move so much easier for you and your family. As you know accidents can happen at anytime and any place. Here are some great tips to help you choose and make the move a whole lot less stressful.
Removal companies do not have to have insurance when moving your items. They must have however have "Public Liability, Third Party Property, Fire, Flood, Collision, Motor Vehicle and Overturning Insurance" This insurance will not cover your items against damage while in transit.
Am I covered by insurance by loss or damaged when I pack my own boxes
As the Removal Company didn't pack your boxes for you. They do not have to take any responsibility should your items be lost or damaged while in transit. If fact a lot of the big companies won't cover you. In this instance check with your own insurance home and contents insurance company or go with another third party like Removal Insurance
Why do I need Insurance
Not only for your own piece of mind but also covers you should your items be damaged.
You can choose not to have your items insured. You did work hard to buy your items or they were given to you as a gift. Accidents can happen anytime and any place no matter how much care you take. If you can take your most precious and expensive items with you like jewlery family heirloom that can not be replaced. You man not be able to fit say your TV in your car. If you are like most people and throw out the original box. The removal company may not cover this should it be damaged while in transit. Like items moving around in the truck. Or by accident it get dropped. Not matter how well you pack it.
The choices you have for Insurance
You can ask the removal company about their insurance. They can get extra cover for you while you goods are in transit. Or you can get a quote with your own Home and Contents Insurance or Through a third party like goodsintransit.com.au This is through Allianz Insurance.
TIP: Before you sign and agree to anything make sure you read your contract and understand what you are signing for. If you have any doubt ring the insurance company and make sure you are covered." As the insurance policy can change with each company and policy so make sure you know what you are signing.
This will cover you while your goods are in transit. However you may need extra cover should your items be placed in storage. Talk to the insurance company about this. Please read the fine print of the contract.
How to prevent loss or damage
You can help prevent items from loss or damage by taping up your cardboard boxes securely using good quality tape and boxes will help a great deal.
Don't over load your boxes.
Number all your boxes and items. To make this part easy. Use say an alphabet letter for each room and number the boxes once you have each room packed. Say kitchen A1 A2 ect Lounge B1 B2 and so on.
Keep a list of the letters and numbers. Especially use this system if your items are being back loaded. They can keep the boxes together in each room as they unload the truck or container. That way you can tell if any boxes or items are missing and should be easy to find should the boxes be in another room.
Have a clear way for the men or women to get to your items. Make sure you have no hazards where they can trip.
Once everything is unloaded from the truck or container. Check your list and items to make sure they are there before the removal company leaves.
If there is any damage take photos and write everything down. Talk to the removal company before they leave.
For more tips on moving or if you need any packaging supplies contact Roxann and Box Em Up.
We will be more then happy to help you with your inquiry.