How To Move Plants & Small Trees When Moving or Relocating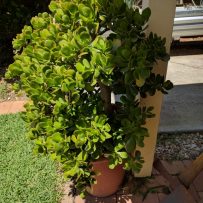 You are moving and would like to take your plants with you. Here are some tips on how you can do this and protect your plants from damage in the process.
How To Move Plants & Small Trees when moving or relocating
If you are only moving a short distance or long distance. There are way you can protect your plants and small trees from damage. These are generally the last things to be moved. Being prepared before the moving day will make the process a lot easier. Especially if you have a lot of plants to move. Here are some tips on How To Move Plants & Small Trees when moving or relocating.
Check with the removal company on transporting your plants. Some removal companies may not let you transport them on the truck. So you may have to make alternative arrangement to get them to the new location. Give them as much information about the plants as you can.
Things you need. Boxes or Plastic crates or Styrofoam Boxes Paper or Plastic Sheets .
For Cuttings you will need the following. Plastic Containers Plastic Bags, Potting Mix, Wooden Chopsticks.
For Small Local Moves With Small Or Medium Plants.
Go to the local nursery and pick up some plant boxes. (sometimes they may have some to give away from their deliveries) Make sure they are strong and durable. You can even use plastic crates or Styrofoam Boxes if you can't get the boxes.
Get these well in advance of your move. Spray them lightly with bug spray and let them sit outside to kill any bugs or insects they may have from previous plants.
Make sure your plants are bug free so they will not transfer to any other plants that will be packed with them. Cut off any dead leaves. Prune back to make the transport a lot easier
The day before you move or even on the day of the move. Cover the bottom of the box with newspaper or butchers paper
Drain any water you have in the pot plants and place in the box or plastic creates. You maybe better of doing this on a table so its easier to lift and transport either to your car or removal truck. Pack crunched up paper around the pots so they will be less likely to slide around in the box
Before you lift the box or crate check the weight so its not to heavy and make sure the path way is clear for you to move. So you don't trip over anything along the way.
How To Move Larger Plants and Pots.
Prune back and dead leave or over hanging branches.
If you have time you maybe better of replanting these in plastic pots rather then ceramic. Will help make these a little lighter. Or use a trolley if they are heavy
Once again drain any water in the pot. Place the pot in a plastic bag. Either a shopping bag or kitchen tidy bag. Just in case the pot is damaged in transit. This will save the soil going everywhere and will keep it in the bag.
You can tape the bag. Or use string and tie it to the truck of the plant if its strong enough. Make sure the tape is around the plastic bag and not the truck
Pack them well with paper in the box around the base of the pot. So the pot does not move while in transit and damage your plant.
If you can not pack these in a box if they are not to big. Make sure the base is in a plastic bag. Just in case there is a accident and the pot break while in transit
You can always wrap them either in a sheet or paper to protect the leaves and branches.
Once you have moved place these in a cool place till you have time to move them where you would like to go. Don't forget to water them when you have time.
If its a hot or cold day. Don't leave them sitting in your car or removal truck for to long. This will do more harm then good. Get them out of the car or truck as soon as you can. Place in a cool area and give them some water.
Moving Long Distance with Trees and Plants
Prepare them for transport by pruning and cutting off branches and dead leaves
Have them packed securely as not to move around in the car. Use bricks or pieces of wood to secure them while they are in transit.
If your small tress and plants are with you and you are moving a long distance. Say a day or two. You maybe better off taking the plants out of your car or trailer if you are staying somewhere over night. Make sure they can get some light especially if they are in boxes and in the car for a few days. Don't place them under the air conditioner.
Check that they are not in direct sunlight for to long. So if need be place a sheet over them as protection while in transit
Make sure your car does not get to hot nor to cold. As this can damage your plants. Park in the shade at break stops and leave your windows down so they can get some fresh air.
Once you arrive in your new home. Move them carefully to one side in the shade. Then water them.
This will give you time to unload everything else and work out where you would like to put them
Moving to a different state or country.
Check to see what you can and can't take with you. For example you can not take fruit and some plants to Broken Hill. This will save you receiving a huge fine and destroying the plants in the process.
Moving larger Plants or Trees can be a lot harder then expected. You maybe better selling them or giving them away
We recently had a tree (Ponytail) in our front yard that we sold on Gumtree It was bigger then both my husband and the person who brought it from us expected.
In the end they got it out. With a local crane company. The plant is now relocated just cost a bit more then expected for the buyer.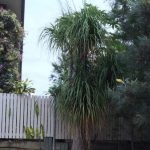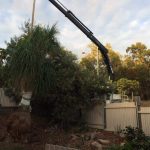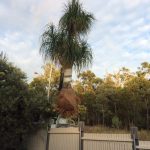 If the Tree or Plant does have special meaning Have the professionals come in to do this for you. They will have the right equipment and experience to get the job done.
You can post an ad on Gumtree or donate them to local school if they are suitable. There may also be pages on facebook in your local area where you can place a as well.
Tips Getting Cuttings From Your Plants
Here are some tips in getting cuttings and starting again.
Make sure your plant is healthy before you take a cutting from it. Using the secateurs. Remove the lower leaves
To be sure of success start with a healthy piece of plant and use clean, sterile materials from secateurs to pot and propagating mix. Put cuttings into a pot filled with a well-drained propagating, which can be bought at the nursery, Use a mix of coco peat and propagating sand. Or just plain potting mix will do if you plan to repot asap.
To prepare the cutting, remove the lower leaves and cut beneath a node using sharp secateurs. Snip off any buds, flowers and also remove large leaves.
Before planting, dip the base of the cutting in a rooting hormone gel or powder. Use a chopstick or even a pencil to make a hole in the mix in which to insert the cutting. This reduces damage to the base of the cutting by forcing in the mix
Push it gently down into the mix so there are several nodes in the soil. You can put several cuttings in a single pot. Depending on the size. Water your cuttings well. Make sure you pop a label with the plant name and date written on it as a record. So you know what you have.
To provide a small greenhouse for your cuttings to grow. Use either pieces of branches. more chopsticks or strong wire to create a support for a plastic bag. So its does not touch your plants. Once every thing is done place the container in a plastic bag and tie up the end. As to make a mini greenhouse for your plants to grow.
For more information I found this clip useful on You tube. Remember the Months will be different in your Country As he is in America
Courtesy Mikes Backyard Nursery

Thank you for taking the time to read through our Blog on How To Move Plants & Small Trees When Moving or Relocating. If we can assist you with anything at all. Please let us know be more then happy to answer any question you may have on Moving
Kind Regards
Roxann Coffey
If you are after Moving Boxes and Packing Supplies Contact BOX EM UP. We have a range of Cardboard Boxes and Packaging Products to help you with your relocation. Call 0411676626 or email roxann@boxemup.com.au with any questions you may have.