Finding a Good Real Estate Agent Brisbane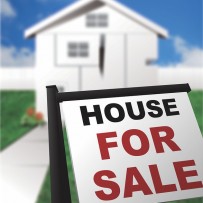 Tips Moving to Brisbane Finding a Good Real Estate Agent Brisbane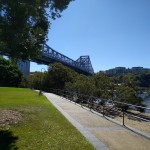 I like living in Brisbane I think we have one of the best cities to bring up children and have a good lifestyle here. But I have lived here all my life pretty much. Traveled a bit around Australia and other countries around the world but there is no place like home. Maybe that is why I like Brisbane so much. With such great weather for most of the year. As they say "Beautiful one day Perfect the Next" I can't complain. We have so much to see and do. From climbing the Story Bridge, Visiting South Bank Parkland. See a show at QPAC . Visit the QLD Museum and Mt Cootha Plus all our beautiful parks and wild life. We have plenty to see and do for the whole family. See Visiting Brisbane for more information on what we have to offer.
So now it comes down to where you are going to live. Finding a Good Real Estate Agent Brisbane is the key to finding a good home for you and your family. My suggestions is to ask your friends and family members who have lived in Brisbane. North Brisbane, South Brisbane, East Brisbane and West Brisbane seem to me to be all different. I have always loved living on the North side for some reason. Some of my friends and customers say that about the South side of Brisbane. then you have the Gold Coast or Sunshine Coast which is not that far to drive and easy to get to depending on traffic of course.
So if you are moving to Brisbane either from Overseas to live or Work. Moving interstate or moving across town. Looking at areas to buy or rent. Somewhere good to bring up the kids or just live in general. Somewhere that has good Parks, Local Transport, Great School, Cafe, Restaurant If you like living in the city or just outside the city area. Country area or Near the water. We have every type of living experiences here in Brisbane. Don't know who to ask . I have meet a couple of Real Estate agents over time. If I was going to buy a house on the North side of Brisbane I recommend Annamaria Nagya Or for the West side at Graceville area Brad Robson would be the guy to see.
If you are still looking for a good real estate agent and after more reviews. Then my suggestion would be Open Agent website. Here you can read reviews and fine one that is suitable for your needs. Saw this on one of the mornings shows and thought what a great idea. So have shared it.
Picking a good School. Comes into play when finding somewhere to live. Especially when you have a young family. Each school offers different classes for children. From Music to Sports and Academics
Our Government website will let you know how each school is going. Here is a link to the schools directory. Put in a suburb and it will give you the list of schools in the local area and all the relevant information. Here is the Link for the Government Website for Schools
We have a lot to offer here in Brisbane. So I hope the links to the real estate agents have helped you in someway. From finding a good real estate agent. Also finding a great place to call home.
If you have any further questions please let me know.
Thank you for taking the time to read our Blog on "Finding a Good Real Estate Agent Brisbane"
Make sure you checkout our other blogs on how we can help you save when it comes to moving and relocating. Hope we can help you in someway. As we have plenty of information to help you save on your moving cost.
Kind Regards
Roxann Coffey
BOX EM UP
Moving Packing and Storage Supplies Brisbane. If you are in Brisbane and looking for Packaging Supplies. Contact us and we can get all the Cardboard Storage Boxes and Packing Supplies to you. Simply call us on 0411676626 or email roxann@boxemup.com.au. With pick up and delivery available we can have the items to you ready for packing.