Moving doesn't have to be stressful. Save time and money by calling Roxann on 0411 676 626 to find out the best way to pack, move and store your items.
More About Our Company
Why Choose Box Em Up?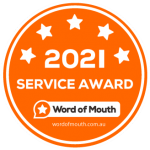 We supply Packing Boxes and Moving Boxes at affordable prices, helping you save time and money
Our Cardboard Boxes and Packing items are supplied from Visy and other high quality local suppliers
We can deliver to your door or you can pick them up
If you have a small business you can also save on bulk buys for your packing or wrapping items
Not only do we supply Cardboard Boxes. We also have a range of Packing Supplies like Butchers Paper Bubble Wrap and good quality strong Packing Tape. Even if you already have your boxes. We are more than happy to help you with other items you need
We offer a buy back once you have finished with your boxes, saving you more money as well as the environment.
Read More
Recent Blog Posts

June 9, 2022 |
Here are some Tips on How To Reduce Your Moving Costs and help you save time and money in moving or relocating...
Read More